YOUR FULL-SERVICE
ELECTRICAL CONTRACTING SERVICES
Bringing the Highest Quality Work and Top-Notch Customer Service to Every Job.
Experience you can count on!
Locally Owned Since 1996 Electrical Systems, Inc. has been providing Full Service Electrical Contracting Services in the Omaha Metro Area for Residential (Personal Homes) and All Types of Commercial Properties, Including Office Buildings, Stores, Apartment Complexes, Manufacturing, and Industrial Sites.
Whatever Your Electrical Needs are, We Will Provide You with a Solution.
Contact Us Today to Discuss Your Project or to Get an Estimate.
Our Goal is to Develop a Relationship of Confidence and Trust with our Clients and We Do, That is Why So Much of Our Business is Repeat Business!
We Conduct All of Our Work as if We Were Working on a Project of Our Own. There is Only One Boss and that is the Customer--You! We Will do Whatever we Can to Make Sure we have Completed your Project to Your Satisfaction and Look Forward to Working with You in the Future.
Contact Us Today to Discuss Your Project or to Get an Estimate.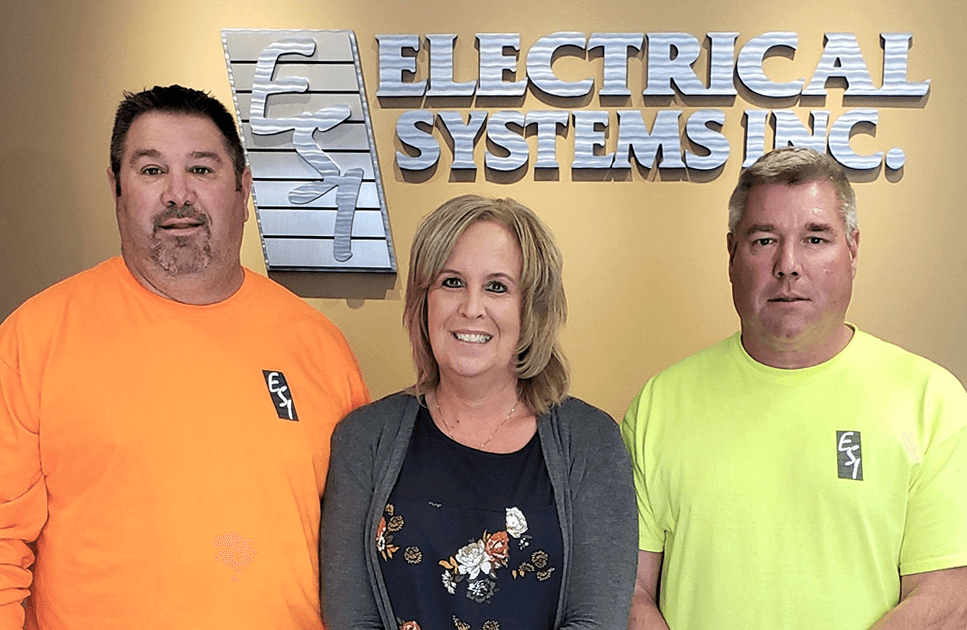 Knowledge, Experience, and Results You Can Count On!
We Strive for Your Trust and Confidence in Us.
Your Job Done Right--The First Time!
What our clients say about us
Our service technicians are courteous, thorough experts who take pride in their workmanship.
ESI completed the projects we had for our basement remodel in a timely and efficient  manner. The price was right and they were very knowledgeable and nice guys to work with!
Electrical Systems, Inc. did a great job on handling all aspects of my rather large home remodel, which included room additions, a new pool and storage shed area. Great to work with and came up with some great custom suggestions.
They kept our plant up and running through most of the major electrical upgrades they did for us.  It was nice to have contractors working 'with us' and looking out for our best interest. We will definitely use them again.
If You Need Superior Electrical Services in the Metro Omaha, Nebraska Area, You Need to Look no Further than Us, Electrical Systems, Inc.
Since 1996 Our High Quality, Professional Service has Made Us, the Go-To Electrical Contractor in the Area.
Contact Us Today to Discuss Your Project or to Get an Estimate.
Please use the form below to tell us as much about your project as possible, so we can provide you with information applicable and as accurate as possible.